Banner maker for Twitch by Overlayforge
A well-designed Twitch banner can be the key to a successful streaming career. It's not just about displaying your name and profile picture, but also about captivating your viewers and enticing them to check out your content. Your banner is an essential part of creating a cohesive and memorable brand identity, which is why it deserves your attention.
Endless Twitch Banner Cominations
Here at OverlayForge, we understand how hard it can be to make a splash in the vast ocean of streaming content. That's why we specialize in offering outstanding products for streamers, helping you stand out from the crowd and boosting your online presence. With our latest addition to our lineup, the brand new Banner Maker for Twitch Banners, we're thrilled to help you craft an eye-catching Twitch banner that perfectly represents you and your channel.
What is a Twitch Banner?
A Twitch banner is a customizable graphic that appears at the top of your channel page on Twitch, serving as an important visual element that helps establish your channel's aesthetic, communicates your streaming personality, and displays vital information. Common elements found in a Twitch banner include your profile picture, display name, social media icons, and sometimes even a tagline or motto. For some streamers, including their streaming schedule on their banner can also be helpful.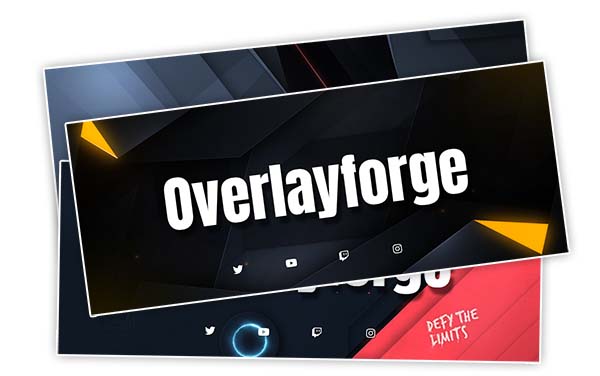 Unveiling the Twitch Banner Maker
Now that we've established the critical role banners play in your streaming success let's dive into the heart of this page – our Twitch Banner Maker. We designed this tool with a singular vision: to enable streamers to create stunning banners with ease and speed, all while enhancing their brand's visual storytelling.
1. Pre-made Templates: Starting from scratch can be daunting, especially for those new to design. That's why our Twitch Banner Maker comes packed with a wide array of pre-made templates. These professionally designed templates cater to various styles and moods, providing a great starting point for your creative process.
2. Customizable Design: Want your Twitch banner to reflect your unique style and brand? Our Banner Maker allows you to customize every element of your design. From typography and color scheme to images and layout, you have complete control to bring your vision to life.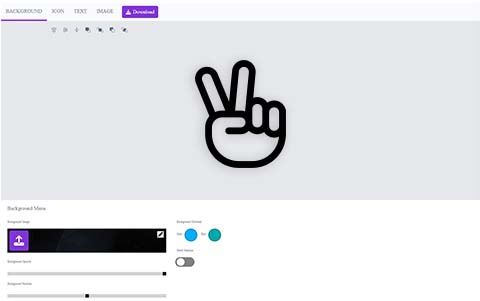 3. User-friendly Interface: Our goal is to make banner creation seamless. The Twitch Banner Maker boasts a clean, intuitive interface that allows you to easily navigate and implement your design elements. Even if you're a design novice, you'll find your way around in no time.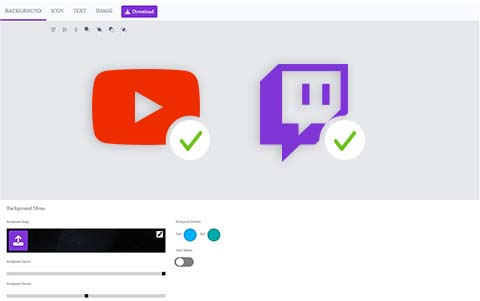 4. Platform-specific Guidelines: Each platform has its unique specifications for banner size and layout. Our Banner Maker keeps these guidelines in mind, providing templates and design grids that are optimized for Twitch, YouTube, and Kick.
Our Banner Maker is more than just a design tool. It's a canvas where you can unleash your creativity, express your brand's story, and connect with your audience on a deeper level. With our Banner Maker in your toolkit, crafting visually appealing and impactful Twitch banners is a breeze. No more outsourcing, no more generic designs – just unique, personalized banners that truly represent you and your brand.
How to Use the Twitch Banner Maker
1.
Unleash Your Creativity – Kickstart your design journey by picking from our stunning Twitch banner templates. Or, if you're feeling adventurous, upload your very own banner background.
2.
Color Your World – It's time to add some personality! Choose a color overlay and adjust the gradient to bring a unique splash of color to your Banner. Your viewers will appreciate the visual treat!
3.
Get Social – With just a few clicks, you can add or remove the social media icons you want on your Banner. This way, your viewers will always know where else they can find you online.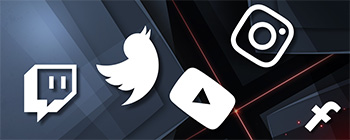 4.
Your Name in Lights – Now, it's time to make it personal. Add your name and social media handle to the Banner. If you've got a logo, you can upload it too. It's all about showing the world who you are!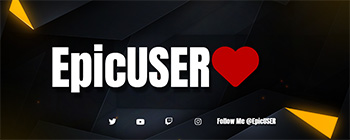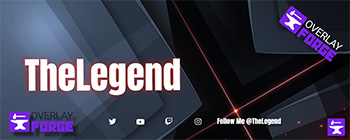 5.
Voila! Your Banner Awaits – Your custom Twitch Banner is ready for the spotlight! Simply click on the download button at the top, and your new Banner is all yours to enjoy – and guess what? It's absolutely free!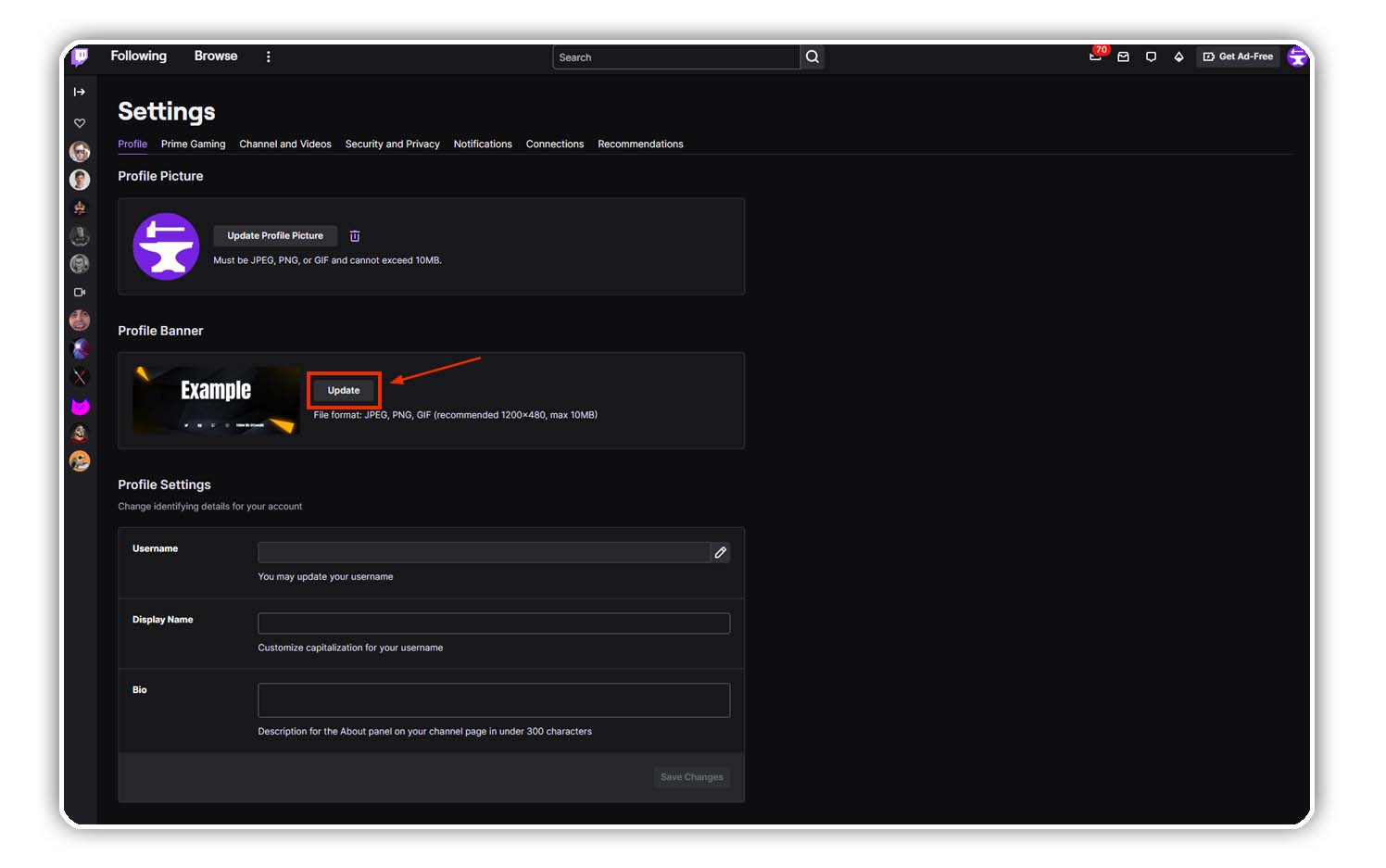 Uploading Your Twitch Banner
Here's a concise guide to uploading your new Twitch banner:
Log in to Twitch, go to your channel page by clicking on the profile picture and selecting "Channel."

Click "Customize Channel" located beneath the "Video Producer" tab.

Locate the "Profile Banner" section and click "Upload a File."

Select your banner image file (1200×480 pixels) from your computer.

Preview the banner, adjust if necessary, and click "Save Changes."
Your eye-catching banner will now be displayed on your Twitch channel!
The Ideal Twitch Banner Size and Layout
The recommended size for a Twitch banner is 1200×480 pixels, ensuring that your banner looks sharp and properly scaled on various devices. To optimize your layout for aesthetics and visibility, follow these tips:
Maintain visual hierarchy: Highlight your display name and profile picture, followed by secondary elements like social media icons and tagline.

Use contrasting colors: Opt for colors that complement each other and are easy on the eyes.

Keep it clutter-free: A clean, organized layout makes it easier for viewers to find essential information quickly.

Take inspiration from popular streamers: Examine cool Twitch banners created by successful streamers to understand what works well and what resonates with viewers.
Some examples of popular streamers with outstanding banners include Ninja, Pokimane, DrLupo, and Imaqtpie.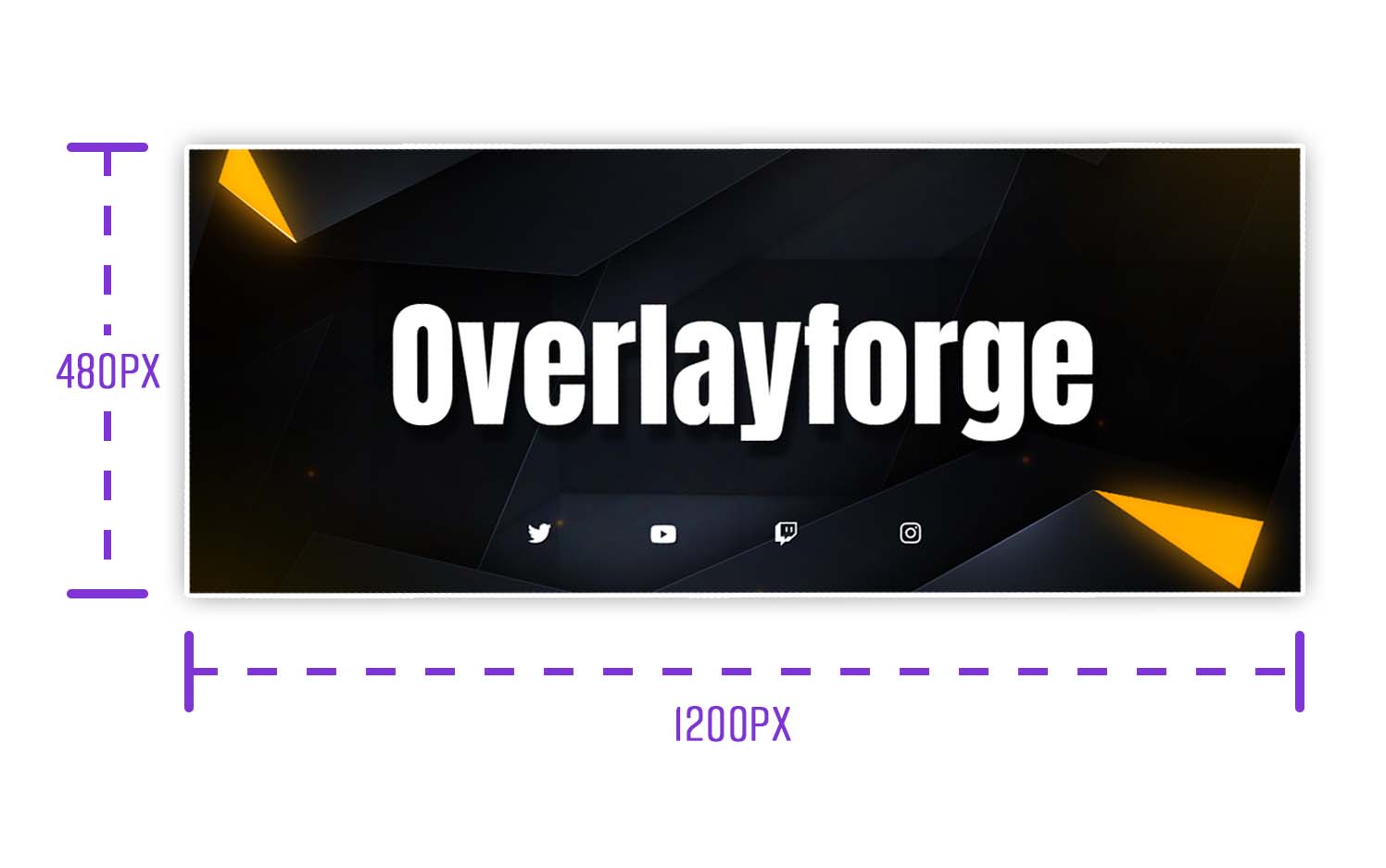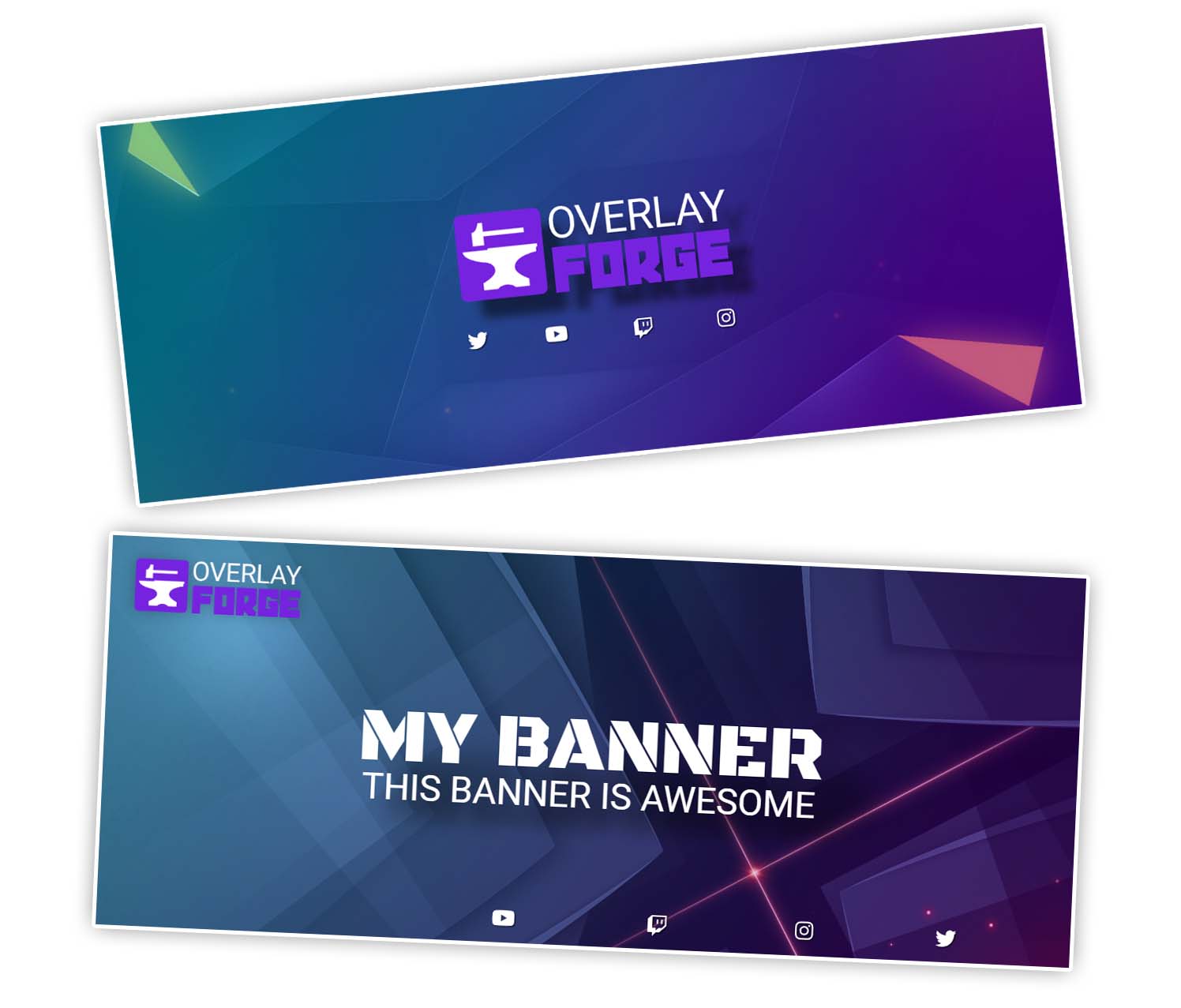 Pro Tips for Twitch Banner Design
A good Twitch banner not only grabs the attention of potential viewers but also communicates the essence of your channel in a visually appealing and memorable way. Here are some expert tips to help you design a legendary Twitch banner that truly sets you apart:
Align with your brand identity: Make sure your banner's design, color palette, and typography align with your overall brand identity for consistency across all platforms.

Prioritize clarity and readability: Use clear, easily readable fonts for text elements such as display names, taglines, and streaming schedules, ensuring that viewers can quickly grasp essential information.

Leverage visual hierarchy: Arrange the most important elements, like your display name and profile picture, more prominently than secondary components such as social media icons.

Incorporate relevant graphics or imagery: Consider using themed graphics or images related to your streaming content (e.g., game characters for gaming channels or art supplies for creative channels) to reinforce your niche.

Foster emotional connection: A powerful image or design element that arouses emotions can create an instant connection with viewers, giving them more reasons to explore your content further.

Experiment and iterate: While it's important to have a cohesive design in place, don't be afraid to try new things and iterate until you find the perfect balance of aesthetics and functionality.
By following these expert tips and considering the preferences of your target audience, you'll be well-equipped to create a standout Twitch banner that reflects your unique streaming personality while captivating prospective viewers.