Top 5 Webcams for Streaming
Technology evolves rapidly, and that's especially true for webcams. A few years ago, most webcams offered limited resolution and poor image quality. Today, many webcams can live stream in Full HD or even 4K resolution.
If you're starting your live streaming adventure/career, don't settle for your standard built-in laptop webcam or a lower-quality camera. You'll want to put your best foot forward with a high-quality webcam that can give your viewers the best possible experience.
And for established streamers, it might be time for an upgrade! Don't allow the newcomers to take the shine just because they have a fancy new webcam.
Without further ado, here are the best webcams for live streaming and why they are our favorites.
Best Webcam for Live Streaming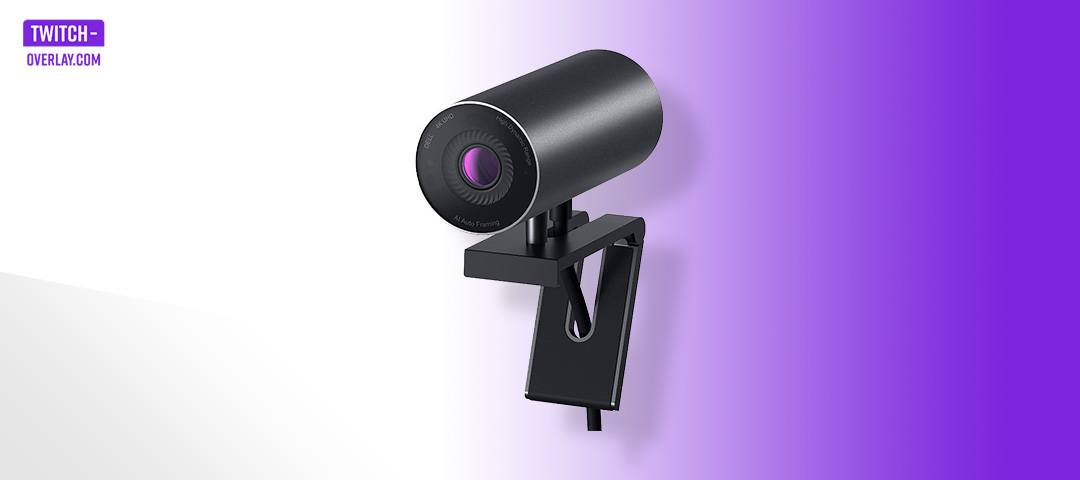 Here's another 4k HDR webcam for live streaming and gaming. The Dell UltraSharp WB7022 has a 90-degree field of view and autofocus to keep your image clear and in focus.
Like the BRIO, this webcam offers 4k at 30fps and 1080p at 60fps – more than enough for most people. One thing to remember is that 4k requires a lot of bandwidth, so if you're live streaming, ensure you have a good internet connection. Otherwise, you may experience some choppiness or lag.
The Dell UltraSharp also supports HDR recording, which means you'll get great color and contrast in your images. This display is beneficial if you're live streaming in a dim or brightly-lit room; HDR helps to balance out the light so that your viewers can see you.
One downside to this webcam is that it doesn't have a built-in microphone. However, you can always connect an external mic.
– 4k streaming
– 1080p at 60fps
– AI auto framing
– Auto white balance
– HDR recording
Pros:
4k streaming for the highest quality images
HDR recording helps to balance out the light
Cons:
No microphone included
Can't rotate webcam with included monitor stand
Steep price
The Logitech BRIO is one of the most popular and best webcams. It has many features that make it an excellent choice for live streaming.
For starters, the BRIO allows 4k streaming, the highest quality you can get. The display is clear and sharp, and there's no doubt that your viewers will be impressed. You also get 1080 FHD at 60fps, which is also incredible.
The field of view is 90 degrees and adjustable, so you can choose how much of your surroundings to show. You may also appreciate the autofocus if you move around a lot, especially if you're a vlogger or doing an activity where you need to be mobile.
Logitech positions BRIO as a business webcam, but you can use it for anything. This webcam has a steep price tag, so be prepared to pay more.
– 4k streaming
– 1080 FHD at 60fps
– 90-degree field of view
– Autofocus
– RingLight 3
– High dynamic range (HDR)
– Integrated optical and infrared sensors
Pros:
4k streaming for the highest quality images
1080 FHD at 60fps is also great
The field of view is adjustable
Autofocus is helpful if you move around a lot
Cons:
Expensive
No microphone included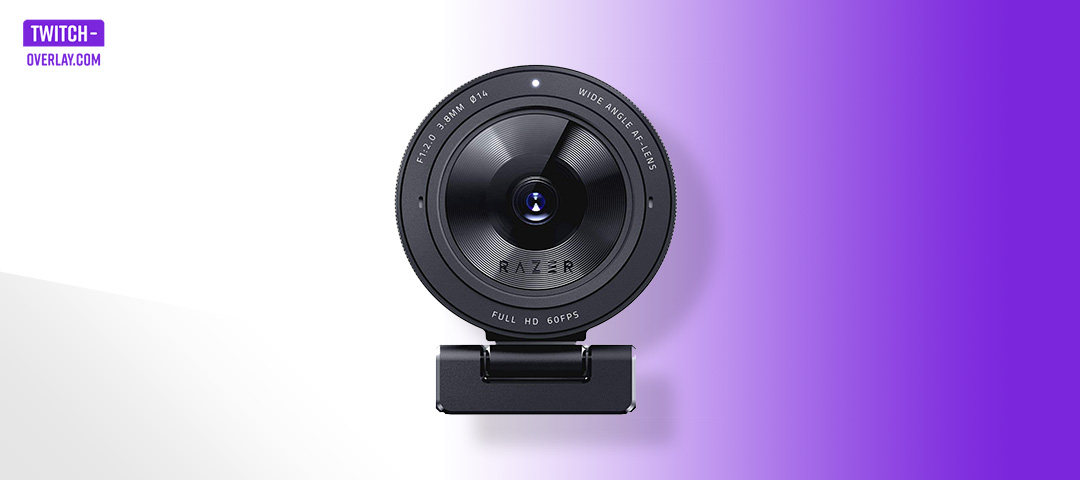 The Razer Kiyo Pro gives you the full HD experience at 60fps. So, it's super smooth, with no choppiness or blurriness, which is great for gamers or any streamer who wants to give their viewers the best possible experience.
The previous Razer Kiyo had a built-in ring light, which, to some extent, helped improve low-light performance. However, it wasn't as good as other webcams, and some users found the light distracting. This new Pro model ditches the ring light in favor of an adaptive light sensor.
This adaptive sensor automatically adapts to light conditions, whether too bright or too dark. And this results in a much better low-light performance without the harsh ring light.
– Adjustable FOV
– HDR at 30fps
– Omnidirectional mic
– Lightning-fast USB 3.0
– Adaptive light sensor
– HDR-enabled
Pros:
Adaptive lighting delivers better quality images in any environment
Top-notch low-light performance
Plug and play
The Logitech C922 Pro Stream webcam is a popular choice for those looking to live stream, and for a good reason. It captures full HD 1080p video at 30 frames per second and can also do 720p at 60fps for smoother motion.
The field of view is 78 degrees, allowing you to capture two people and some of your background. This FOV is ideal for most live streaming situations, as it's not too wide or too narrow. If you want only yourself, you might have to opt for a webcam with a 60-degree FOV.
The Logitech C922 has a tripod-ready universal clip that can attach to any monitor or laptop. And the device performs well in low light conditions.
The potential drawback is that it doesn't offer 4K streaming like some of the more expensive webcams, but 1080p is more than enough for most people. It also doesn't have a built-in privacy shutter that ensures nobody watches you when the webcam is not in use. But overall, the Logitech C922 is one of the best webcams for live streaming.
– Autofocus
– Built-in mic
– Mic range: Up to 3 ft (1 m)
– USB port
– Compatibility: Windows 8 or later
– Resolution: 1080p at 30fps/720p at 60fps
Pros:
Excellent image quality
Pay in installments with Klarna (Logitech website)
The product qualifies for free shipping
Good low-light performance
Two built-in mics
Cons:
No privacy shutter
Requires third-party background remover
Live streamers and YouTubers who want a top-quality picture and are willing to pay a premium for it will find the Elgato Facecam an excellent choice.
The Elgato Facecam captures uncompressed 1080p video at 60fps and has an 82-degree field of view. The image quality is great, but it may not be the best on this list. Feel free to adjust the camera settings to your taste with the Camera Hub app.
This webcam, like the Kiyo, uses a Sony STARVIS sensor, optimizing the device for indoor and low-light settings. From reviews, it appears Elgato is better at making images out of dimly lit areas. So, you might want to try this webcam if you often find yourself in such conditions.
Thanks to the fixed focus feature, you will always be in view. Fixed focus also ensures faster display speeds since your camera doesn't have to follow your every move.
– FHD 1080p resolution at 60fps
– 82 degrees field of view
– STARVIS sensor
– Fixed focus
Pros:
Exceptional low-light performance
Fixed focus keeps you in view at all times
Plug and play
Fast display speeds
Conclusion for the best webcam
The best webcams will improve your live streaming quality and give your viewers a better experience. Choose one of these webcams on our list, and you'll be happy with the results. And don't forget to invest in a good microphone for richer and clearer audio.
The Logitech BRIO and Dell UltraSharp are ideal for 4k streaming and HDR recording. However, they're about $200 each, so they may not be the best option if you're on a budget. Go for Logitech C922 Pro if you want a more budget-friendly option or Razer Kiyo Pro, a mid-range webcam pricewise.
No matter which webcam you choose, your viewers will appreciate the improved quality of your live stream. So, go for it!
As an Amazon Associate we earn from qualifying purchases.