Top 5 Microphones for Streaming
The streaming world is competitive, and the best way to stand out from the crowd is to have professional-sounding audio. The good news is there are an endless number of affordable microphones to take your streaming to the next level. Whether you're just starting or are a seasoned streamer, choosing from so many different products can be overwhelming. But fear not!
In this article, we're going to look at the five best microphones for live streaming. So, throw away that old, janky headset, and let's find you a new audio source.
Best Microphone for Streaming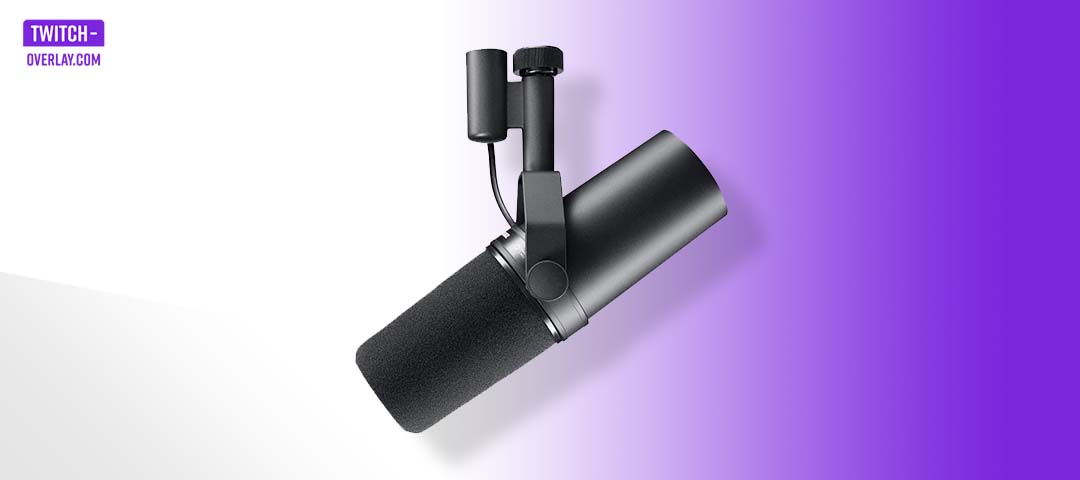 At the top of the food chain is the Shure SM7B. It's considered the gold standard and is used by top Twitch streamers, podcasters, and musicians. For $400, streamers can take their audio to the next level.
The Shure SM7B is an XLR microphone, which means it will need to be hooked up to an audio interface and won't be as simple to use as a USB option. However, when used properly, the microphone will produce some of the best audio results available to streamers.
No need to worry about hums and buzzes from computers, equipment, or monitors, because the microphone is equipped with advanced electromagnetic shielding. All those little noises that can be distracting during a live stream will be taken care of for you. The Shure SM7B uses a cardioid vocal pattern that only picks up close-range sounds in front of the mic. Even if a room is not set up for recording, this microphone will produce professional sound.
Fun fact: the Shure SM7B was used to record Michael Jackson's Thriller album (an older model, of course).
Pros:
Superb audio quality.
Internal shielding.
Versatile recording options.
Cons:
Needs an audio interface/preamp (high gain requirement).
Very Expensive.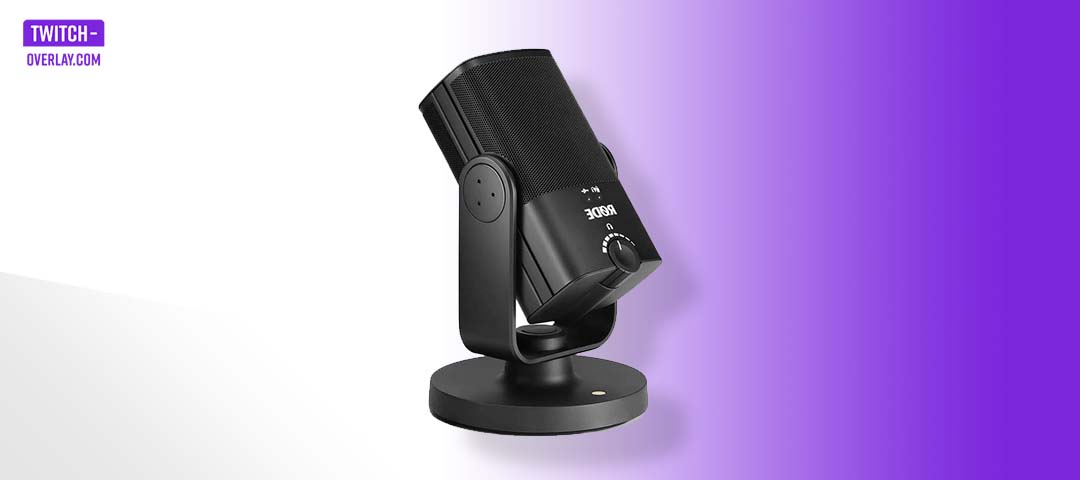 Small and powerful, the Rode NT-USB Mini packs a serious punch. Rode is well known for producing some of the highest quality microphones, and this product is no different. At only $99, it's a great choice for any streamer who wants a microphone that's easy to use, compact, and high quality.
Although the Rode NT-USB Mini is half the size of other microphones, it's made with premium materials and has a nice weight. It can be removed from its mic stand and mounted onto a boom arm. The small microphone is much less intrusive on a live video stream than other larger options.
One of the best features of Rode NT-USB is that it has a built-in pop filter. Streamers won't have to worry about making sharp sounds into the microphone or having to buy and install an external filter.
The USB connectivity makes the setup as easy as unboxing the product and hooking it up to a computer or tablet. There's no gain control on the mic, so you will have to adjust gain levels on whatever device the microphone is plugged into.
Pros:
Compact size.
Built-in pop filter.
Can be mounted on a boom arm.
Cons:
Original microphone stand is non-adjustable.
No gain control on the mic.
The Razer Seiren V2 Pro is an excellent mid-level microphone. Unlike other products, Razer specifically designed Seiren V2 Pro for streamers to ensure the best sound possible. When you open the box and plug it in, you'll know the internal audio system is already set up to ensure top-quality sound.
Similar to the Blue Yeti, the Razer Seiren v2 Pro connects with a micro-USB cord and doesn't require additional software. It uses a cardioid vocal pattern, which picks up sounds directly in front of it and mutes background noise–ideal for live streaming. Around the Seiren v2 Pro, a light strip flashes red when the audio coming in is too loud and is being reduced. It's a nifty feature that helps you know if you need to adjust gain levels.
The microphone has a sleek, compact design that is easy to adjust. For about $185, it's one of the best microphones for streamers who want something simple to use with high-quality results.
Pros:
USB connectivity (Plug and Play).
Designed for streamers.
Compact size.
Cons:
Only one vocal pattern mode: Cardioid.
Volume and gain knobs don't have a tick to show where the levels are set.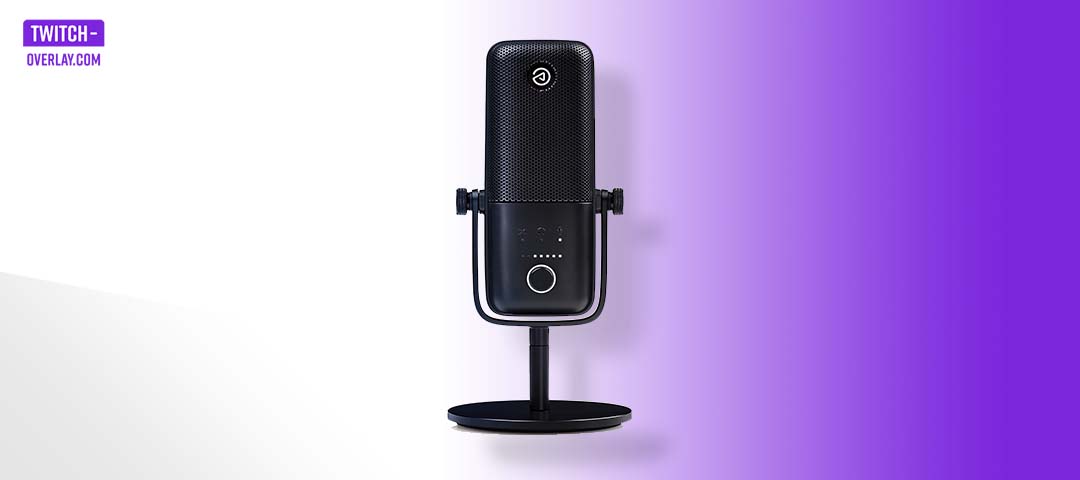 Elgato Wave 3 was designed from the ground up to be one of the best microphones for streamers. The mic costs $150, and for the unique features it comes with, it's a bargain.
The microphone connects via USB, but you will need to download Elgato's mixing software Wave Link. Using the software is a bit less convenient than true plug-and-play products, like the Blue Yeti, but it's easy to use and gives you more control over the audio. With Wave Link, you can play copyrighted music that won't broadcast to your streaming audience, protecting you from copyright infringements.
A problem many streamers face is clipping, which occurs when audio levels get too high and become distorted. Elgato Wave 3 is equipped with Clipguard, an anti-distortion technology that shifts to a lower audio channel when peaking occurs. During exciting live streaming moments, you can get as loud as you want without fear of warping the audio.
All streamers looking for a top-quality product should consider this excellent microphone.
Pros:
Mute button for coughing or interruptions.
Clip guard technology.
Mid-range price.
Cons:
Short stand.
Required audio software.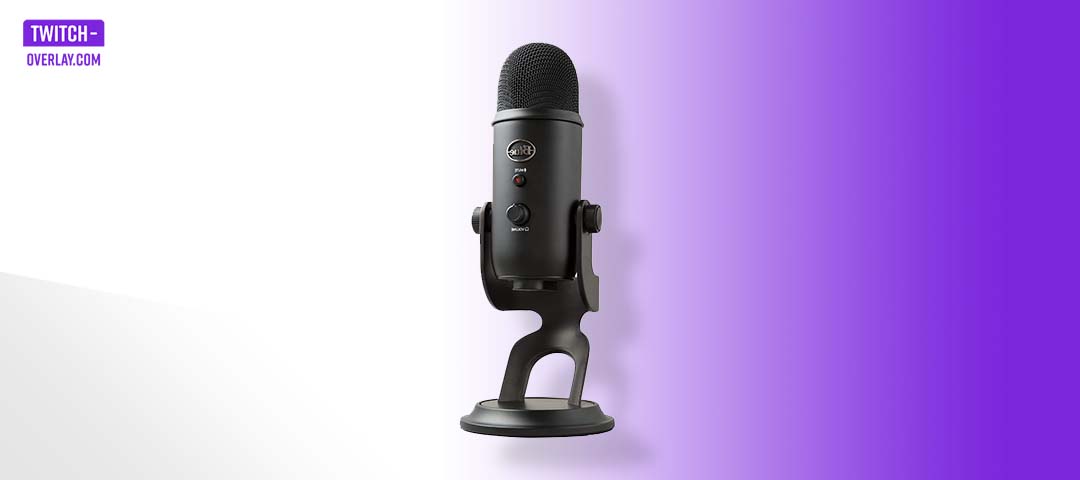 The Blue Yeti has remained on the top of the best microphones list for good reasons. It's an affordable product, at $129, that uses solid materials to offer a high-quality sound. The USB connectivity removes the difficulties that come with other microphones, as no audio interface or preamp is needed. Using the Yeti is as easy as plugging it in and hitting record. It's compatible with Mac and PC.
Users can access four recording modes on the microphone: Cardioid, Stereo, Omnidirectional, and Bidirectional. Although streamers will primarily use the Cardioid Mode, the other options open up a wide range of potential usages, like music and ASMR recordings.
Pros:
Affordable price.
Professional quality sound.
Simple to connect and use (Plug and Play)
Usable for ASMR
Cons:
Less compact than other microphones (Blue Yeti Nano offers a smaller design).
Picks up small sounds (mouse clicks and keyboard typing).
Conclusion for the best Microphone
A high-quality microphone is the golden ticket to a professional streaming channel. Today, some of the best microphones are simple to use, priced fairly, and provide professional sound. If you choose any of these five options we covered, you're guaranteed to take your streaming to the next level.
All the Microphone options we gathered here are valid options if you want to pimp up your live stream. The Blue Yeti with ~129$ is a very solid option if you are looking for an all-rounder. But all in all you can use every single microphone listed in this article and feel good about it.
As an Amazon Associate we earn from qualifying purchases.